If you're a Canadian wondering how to get free bitcoin, you've come to the right place.
Whether you've already invested in Bitcoin or have no idea how it all works, you've probably at least heard the buzz around cryptocurrency, especially with Bitcoin reaching a new all-time high this morning. You may have toyed with the idea of getting into the crypto game, but it's still a highly volatile investment with its share of risk and a somewhat overwhelming barrier to entry for the average person.
But what if there was a way to dip your toes into the world of Bitcoin risk-free, without having to use any of your own money?
Well, there is! For a limited time, Mogo is offering Canadians $20 worth of Bitcoin absolutely FREE. There are no strings attached; you don't have to deposit any money or connect to your bank account, all you have to do is sign up for a free account using the link below.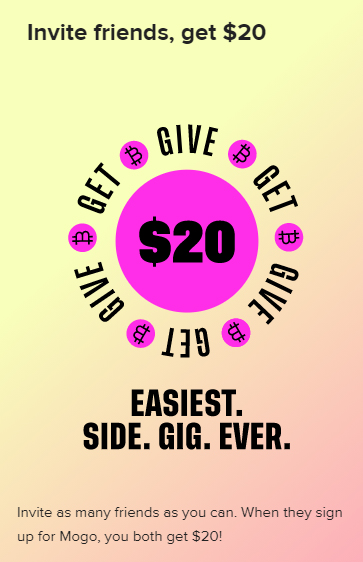 Their regular sign-up bonus as of this writing is $5, which is what I received upon signing up, but the above link is a special referral code that gets you $20 thanks to their current refer-a-friend promotion (we both get $20 if you use the link). That means that if you sign up right now, you not only get $20 for yourself, but you'll also get your own referral link to pass out to friends and family and will likewise earn $20 for each successful referral. There are no details regarding how long this promotion will last, so take advantage of it while you can!
So why would Mogo give away all this free money? It's their unique approach to marketing. As shared on Twitter, Instagram, Facebook and TikTok, they decided that instead of spending most of their marketing budget, they'd instead give that money to their users. This way you and I get $20 worth of free Bitcoin, Mogo gets new users, and people like me do their marketing for them. It's a win all around.
Now if you've never heard of Mogo, you're probably wondering who they are. Mogo Inc. is a Vancouver-based fintech company founded in 2003 with the aim of being an all-in-one solution for Canadians to manage their financial health.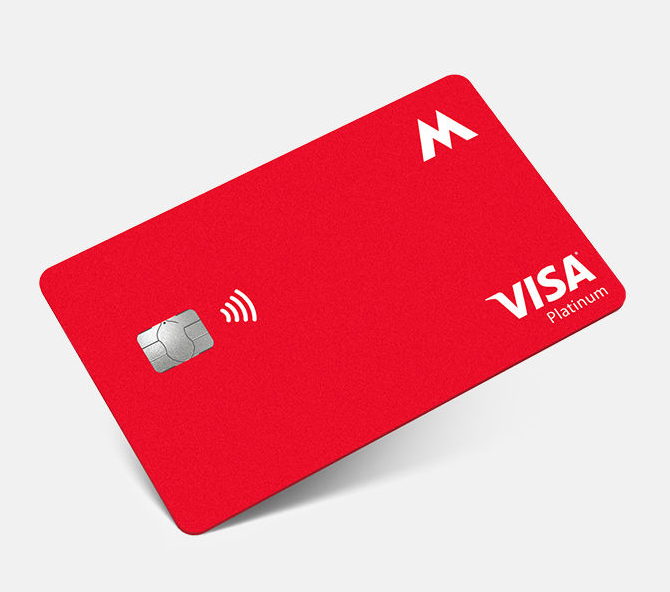 Aside from free Bitcoin, the app has no monthly fees and offers free identity fraud protection, free credit score monitoring, free financial health guidance, as well as personal loans. They even give out monetary prizes for improving your credit score! Mogo also boasts Canada's first-ever Bitcoin cashback card. The Mogo Visa Platinum Prepaid Card helps you manage your spending while giving you 1% cashback and automatically offsetting CO2 with every dollar spent.
If you'd like to learn more about the company, you can check out their website, but if you're just looking for a quick overview, Mogo has over 1,000,000 Canadian members and is "the only FINTRAC regulated and publicly traded company on the TSX and NASDAQ that offers Canadians a simple and low cost way to buy and sell bitcoin, while also helping you take your money game to the next level."
If all this sounds too good to be true, you're probably wondering how Mogo makes money. In order to buy and sell Bitcoin on your behalf, they take a 1% fee from the Canadian Dollar value of crypto being bought/sold. So your free $20 will come in at slightly less once you actually purchase Bitcoin with it, but it's still a very generous amount of free Bitcoin and is standard practice for any platform.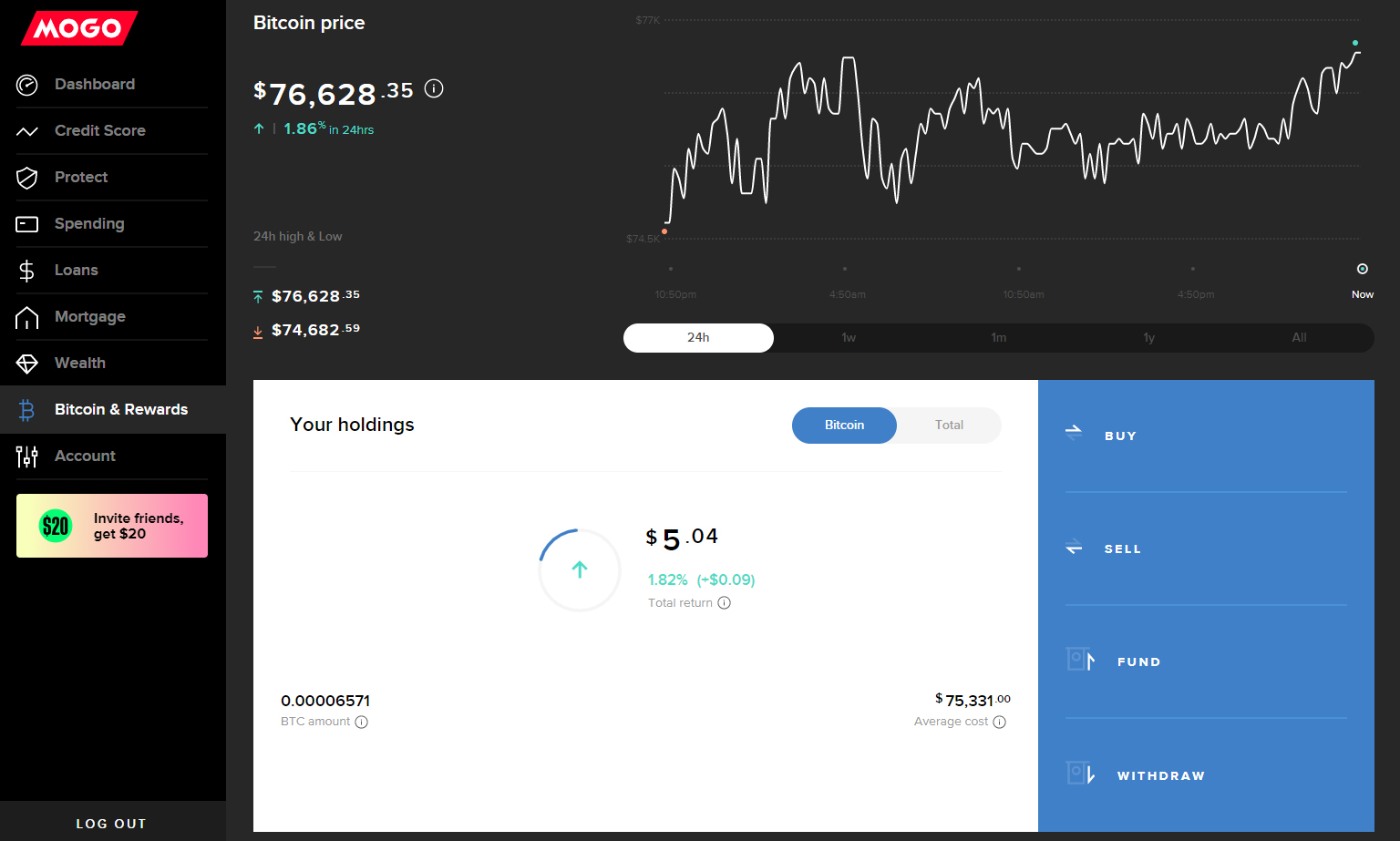 If you do know a bit about Bitcoin and are looking to get your free $20 worth and then move it elsewhere to hold it, you are unable to do this with Mogo (if you're looking to do that, you can using Shakepay, which has a current promotion of $30 for free if you use this link and deposit and purchase at least $100 worth of cryptocurrency). With that being said, you can still sell your Bitcoin through Mogo at any time to cash out into Canadian funds and are then free to withdraw your money (you will need to connect and verify a bank account at that time in order to have somewhere to send your funds to).
Hopefully that answers any pressing questions you may have, but if not, there are a number of FAQs answered through Mogo's Help Centre.
So if you've been sitting on the sidelines with an ever-increasing fear of missing out (FOMO), I hope this article has helped you. Grab your $20 free Bitcoin today while the offer still stands!
---
*Both Mogo's and Shakepay's offers have changed since the writing of this article. As of June 2, 2021, rewards for both platforms are currently $10.