I found this box at a garage sale in a big bag of yarn. I asked the owner if I could just buy the box as I had no need for the rest. She said, "Sure, how about $1?" And that's the story of the best dollar I've ever spent.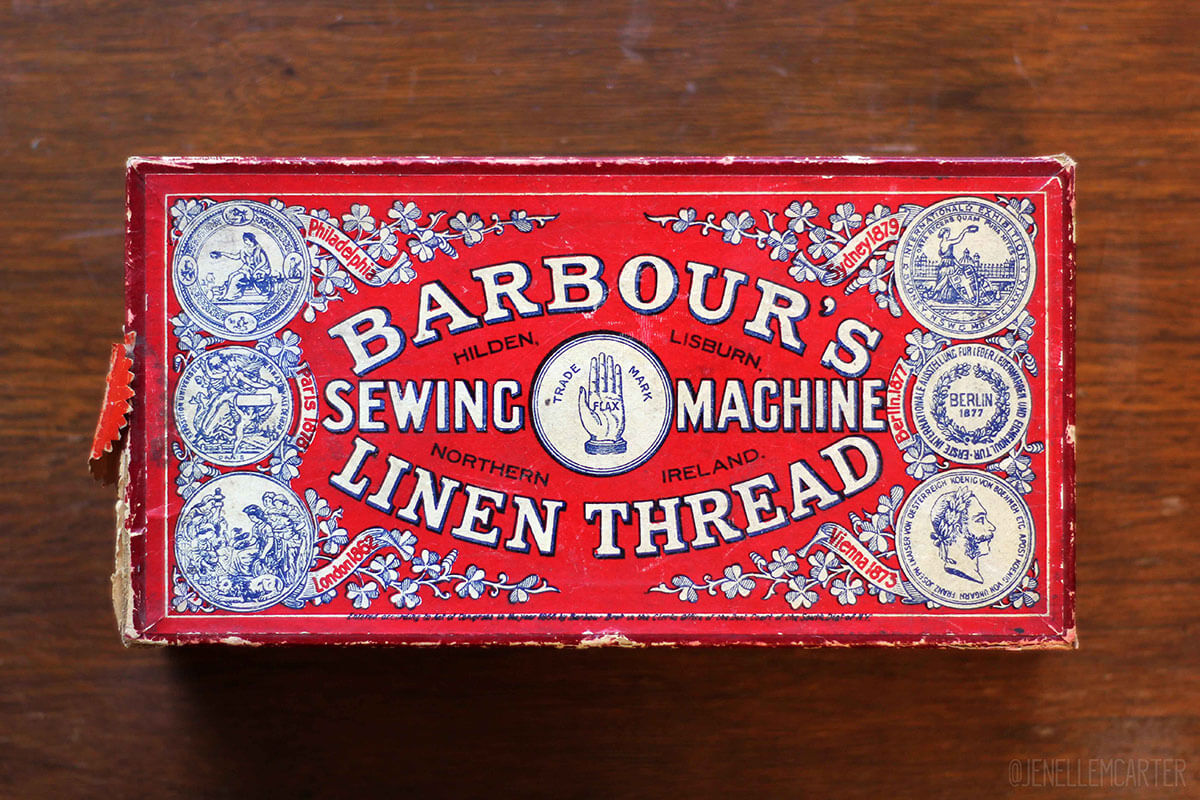 Barbour's Sewing Machine Linen Thread. Hilden, Lisburn, Northern Ireland.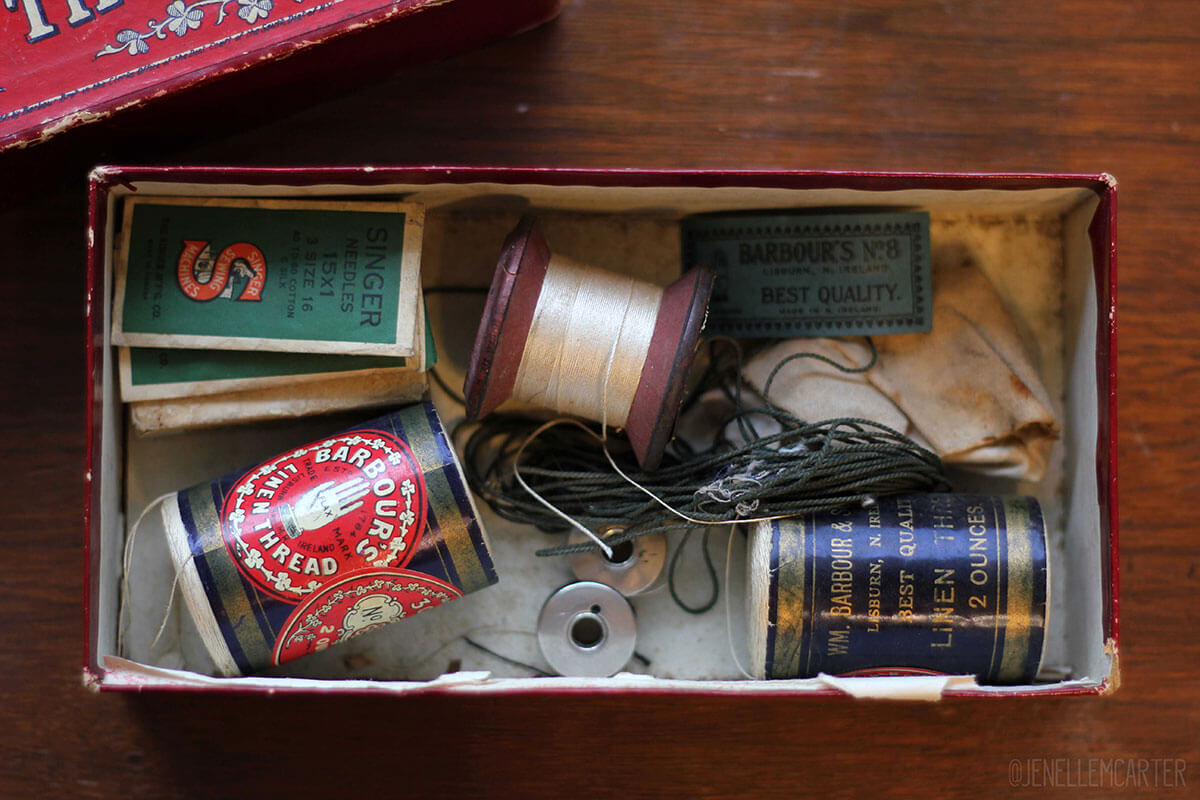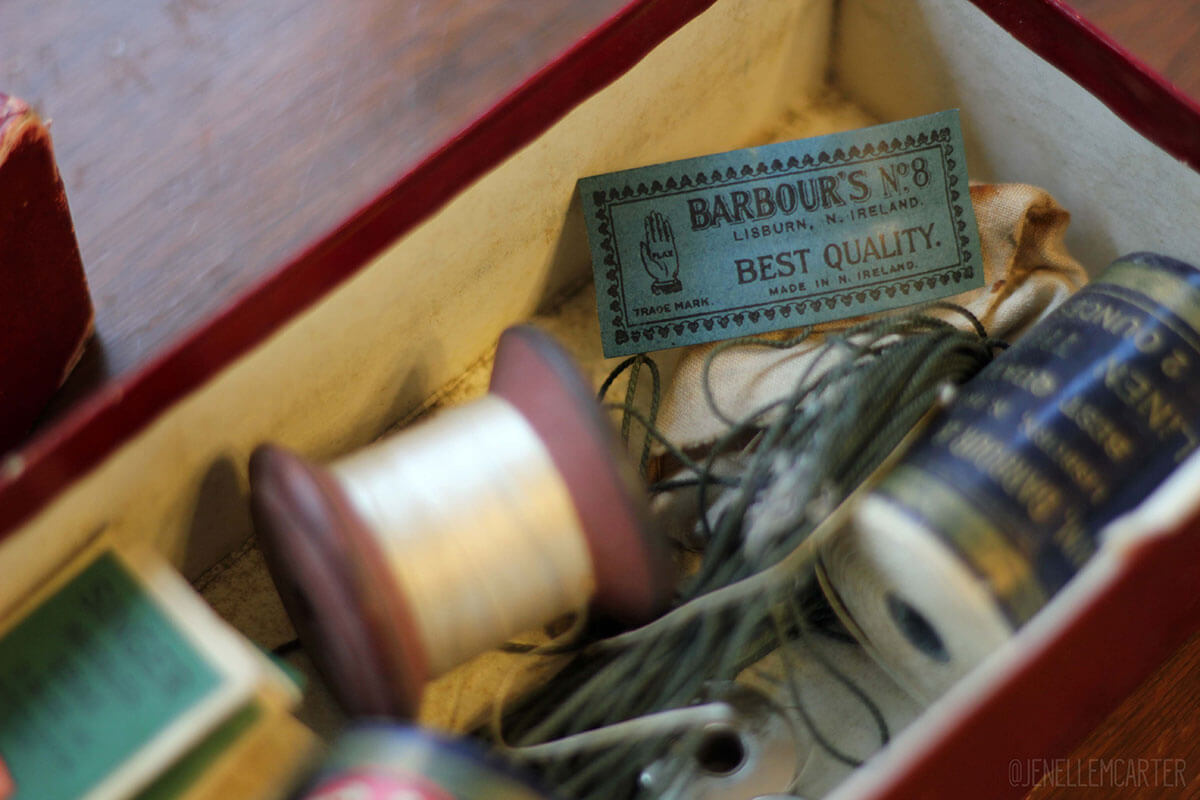 Flax trade mark. BARBOUR'S No. 8. Lisburn, N. Ireland. BEST QUALITY. Made in N. Ireland.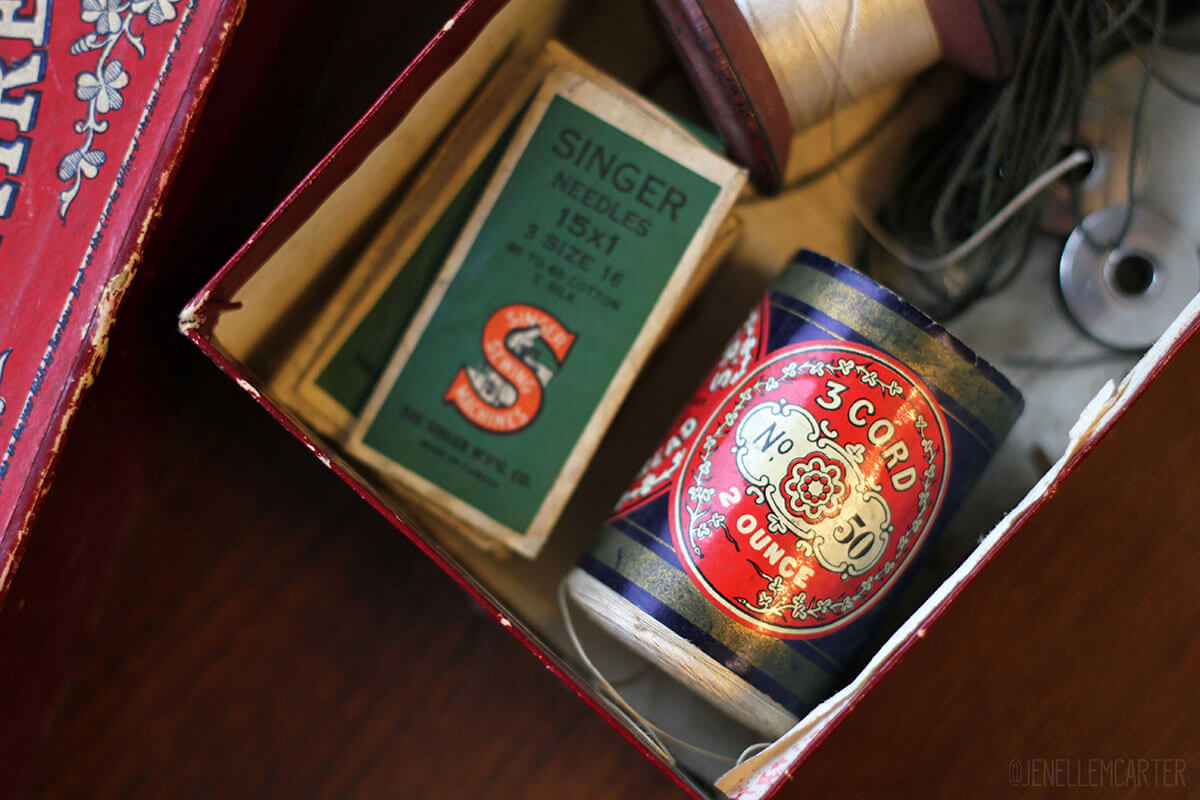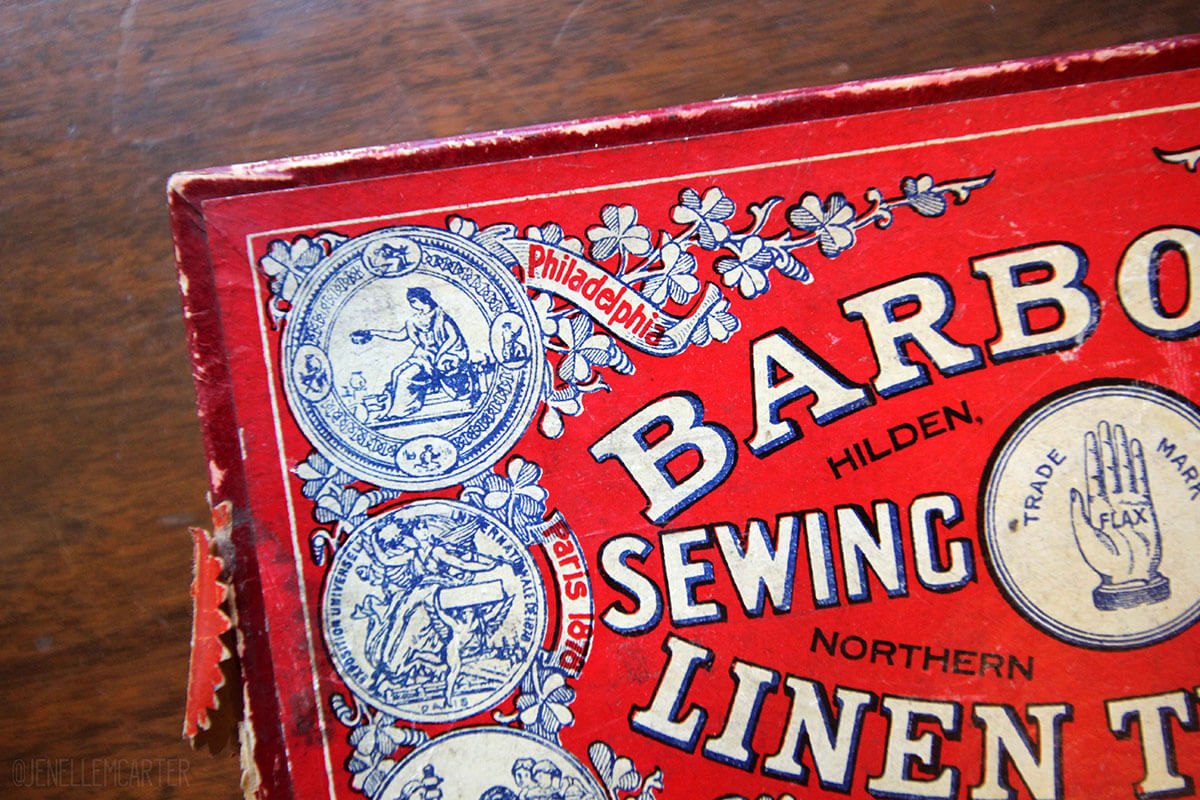 Philadelphia. Paris 1878.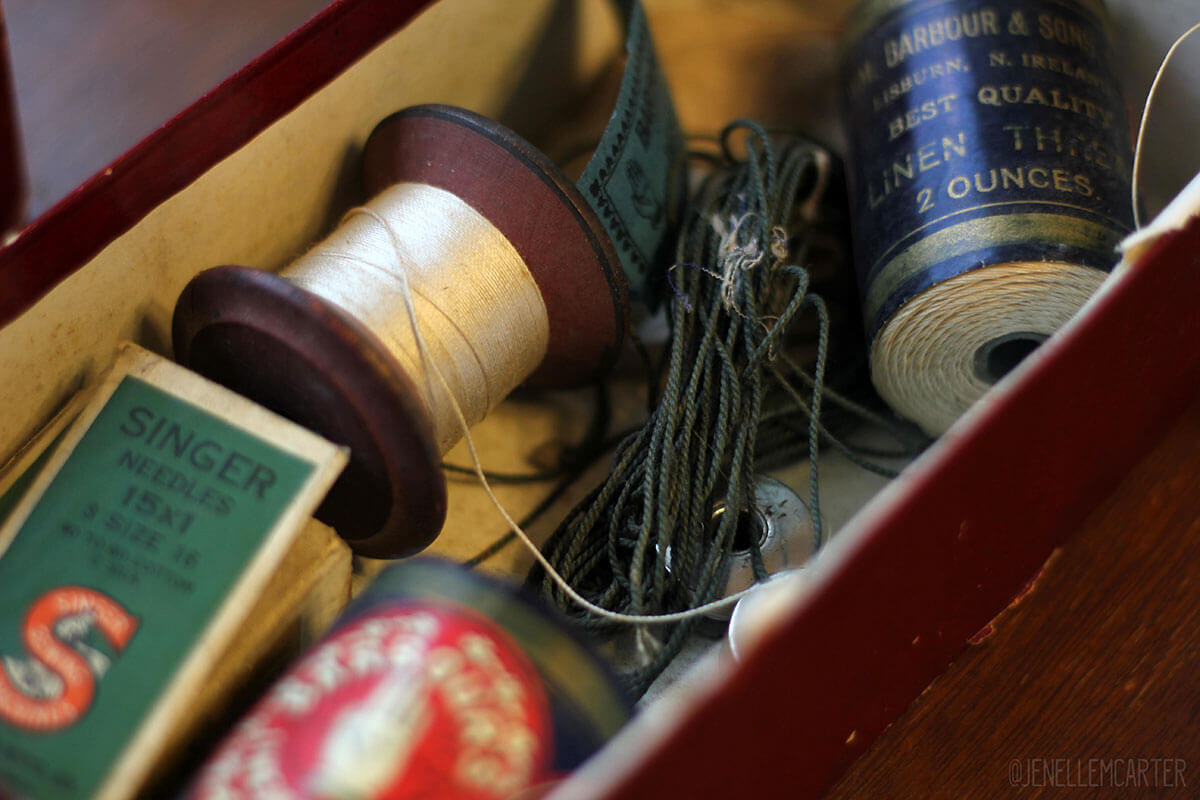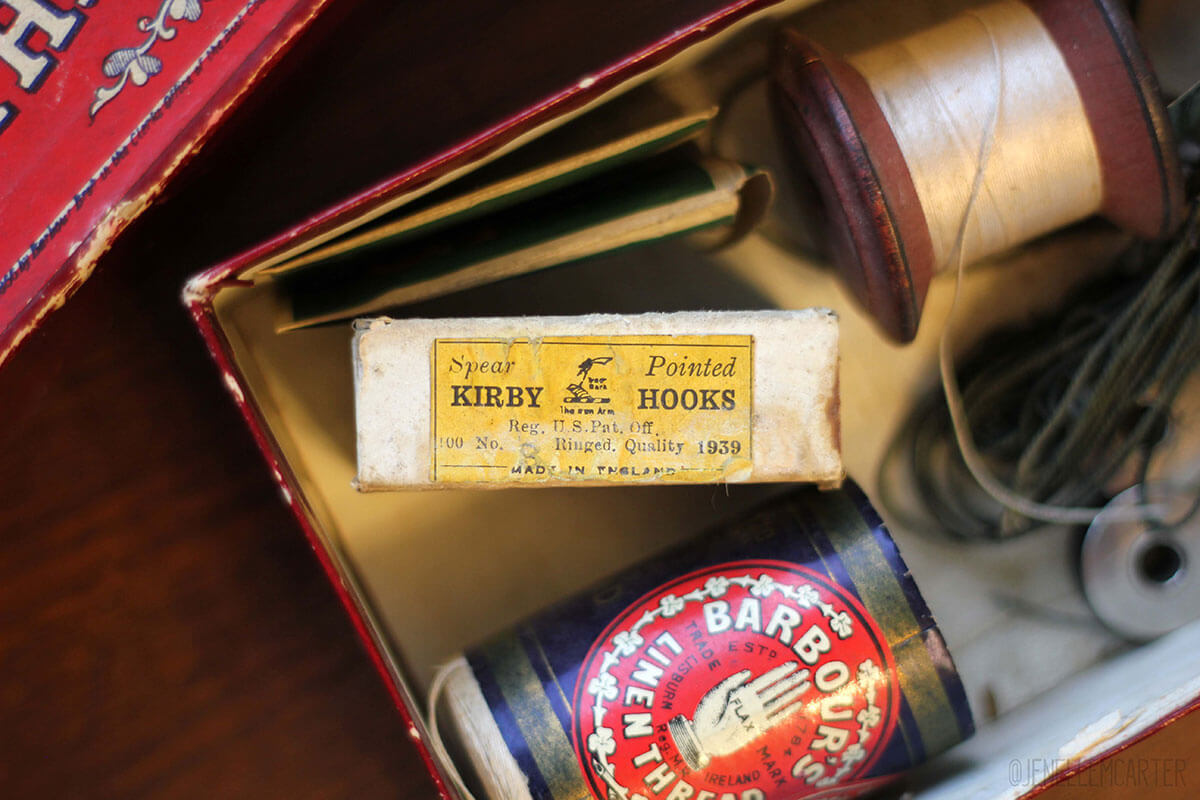 Spear Pointed KIRBY HOOKS. Reg. U.S. Pat. Off. 100 No. 8 Ringed. Quality 1939. Made in Ireland.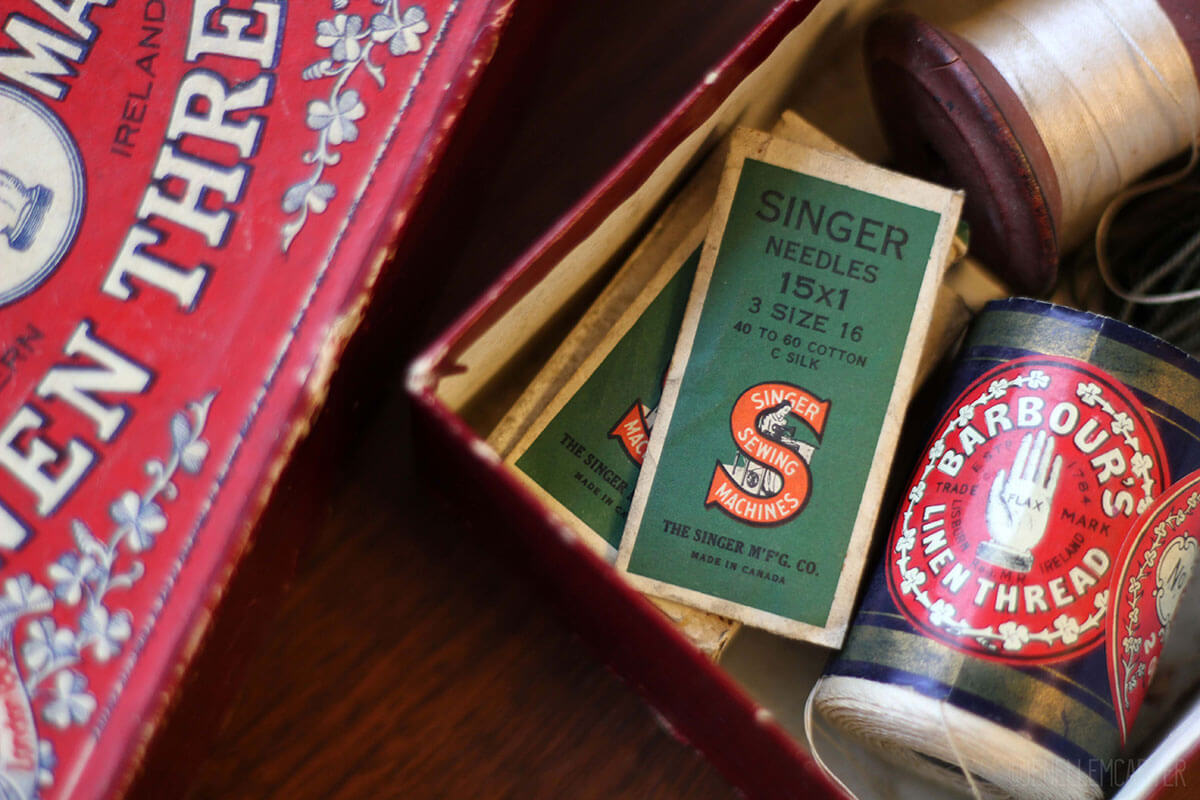 SINGER needles. 15×1. 3 size 16. 40 to 60 cotton. C silk. Singer Sewing Machines. The Singer M'F'G. Co. Made in Canada.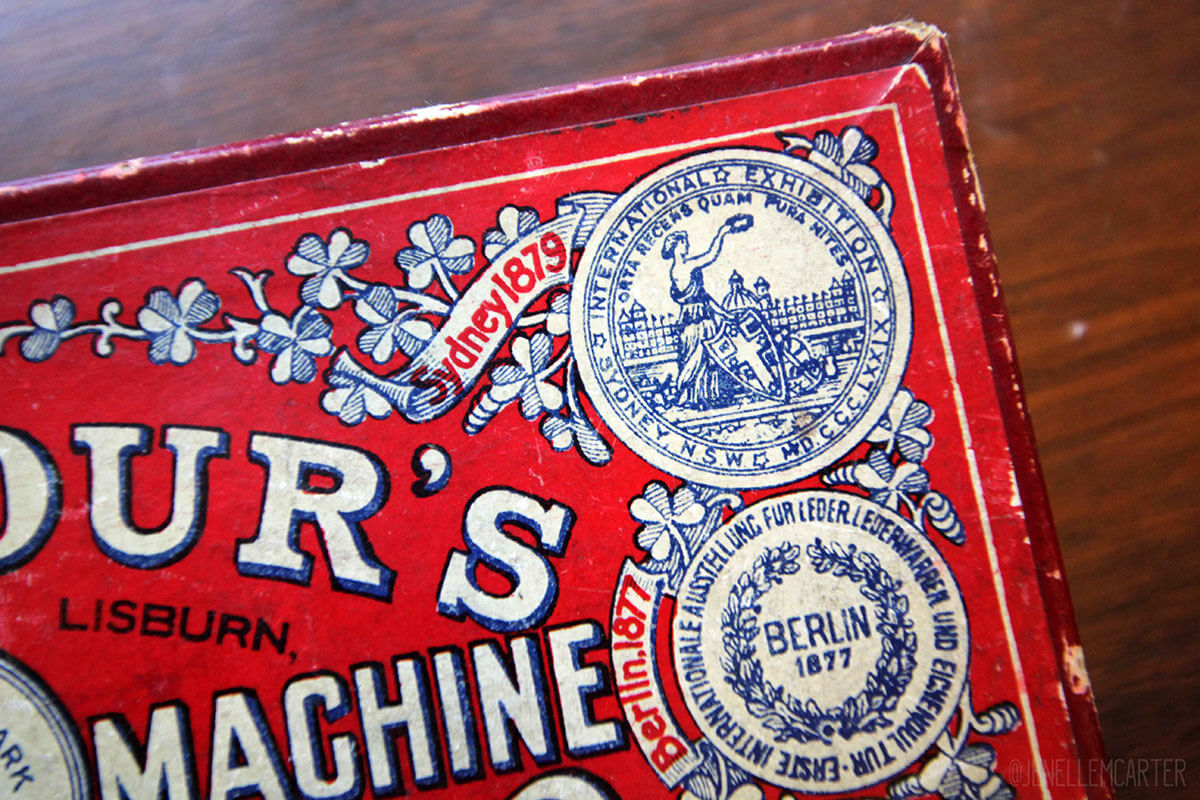 Sydney 1879. Berlin, 1877.